Why do business in Ukraine
Top reasons in 2022
2
2022 marks a challenging phase for Ukraine. With the vicious attack executed by Russia, Ukrainian people underwent severe damages. Needless to say, businesses have been affected by the recent events, undergoing necessary adaptations and changes. Nonetheless, over the last few decades the country has significantly elevated its status in the global arena.
Ukraine is one of the leading countries in several spheres, especially the IT industry. The average salaries post a serious competition to those abroad, and the competence of the specialists advances the reputation of companies here.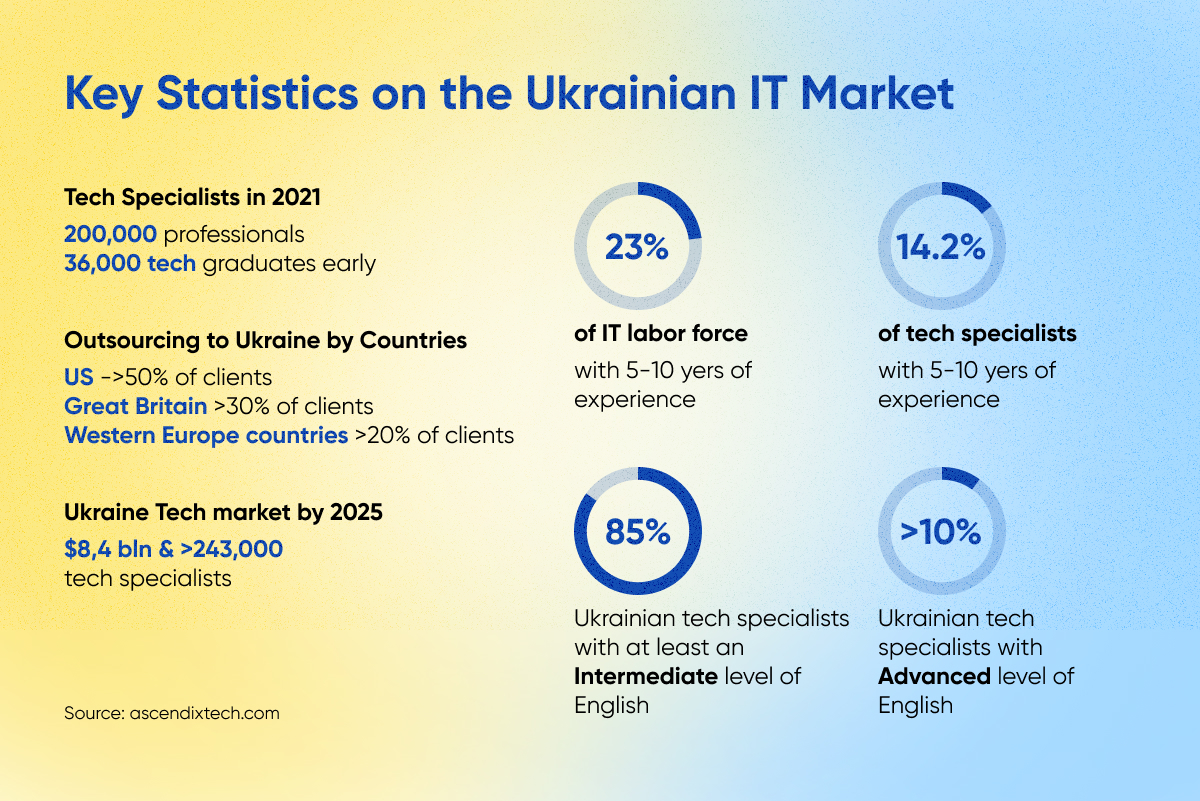 In addition to the IT industry, the growth in the agriculture, ferrous and nonferrous metals, machinery, transport equipment, chemicals, and food processing sectors has been indisputable in the recent decades.
Even amidst difficult times, business worldwide trust the expertise and resilience of Ukrainian companies and choose to work with them.
Doing business in Ukraine is a smart business decision. It's also the opportunity to stand with that's right. Stand with Ukraine 🇺🇦